The thought of purchasing eyeglasses for the first time can be an overwhelming experience. The available frame options must match the shape of your face and stay within the pre-decided budget range. To help with your decision-making process, we asked our optometrists at Los Angeles Vision Center to answer the frequently asked questions from our practice's patients about eyeglasses. Hopefully, the answers provided will give you more clarity and put your mind at ease about purchasing eyeglasses.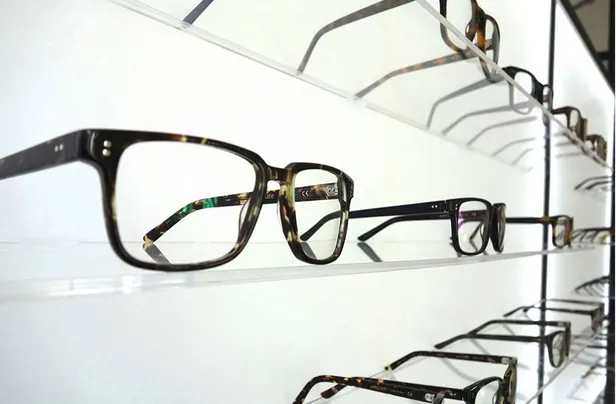 What is an Optometrist?
An optometrist is an eye care professional who can administer a routine eye exam and treat other vision medical issues. But they cannot perform eye surgery. Optometrists have the authority to write eye prescriptions and assist patients with fitting frames on their faces. They can also recommend seeing an eye surgeon depending on the severity of the condition.
Why is it Important to Schedule an Eye Exam Appointment?
Some individuals feel they can improve their vision by purchasing reading glasses at the local grocery store. However, reading glasses will not help individuals who have astigmatism in one of their eyes, which means a person has a different prescription for each eye. Not wearing prescription lenses can cause eye strain and constant headaches in most patients. It is wise to schedule an eye exam appointment with an optometrist every two years. A regular eye exam can also detect if glaucoma, an eye disease, has developed in your eyes. Catching it in the early stages could prevent permanent vision loss.
How Do I Choose My Glasses?
Choosing glasses is a difficult process as you must select frames that complement your facial lines. Try on several designs before purchasing glasses. First, choose a color that best fits your outward personality. You do not want to wear a frame that clashes with the color of your hair or eyes. Next, determine the shape (round, square, or rectangle) of your face. It will help with the eyeglasses selection process. You do not want to purchase oval frames unless you have a square face.
What Are Anti-Reflective Lenses (AR)?
Anti-reflective lenses help reduce glare and sun reflection during the course of your day. They're recommended for those individuals who play sports or like participating in high-impact outdoor activities. The lenses will reduce the glare, so you will not have vision issues. And the scratch-resistant feature is ideal for contact sports. However, AR is not recommended for semi-rimless or rimless frames. Hopefully, this addition will improve your vision by allowing more light to reach your eyes.
Contact Los Angeles Vision Center
If you are looking for quality eye care, look no further than Los Angeles Vision Center. Our staff is dedicated to providing quality optometry services in an ideal environment. Call us at (323) 934-2020 or schedule an appointment online today.